Hall X
Pirogov's ideas and the Great Patriotic War 1941-1945.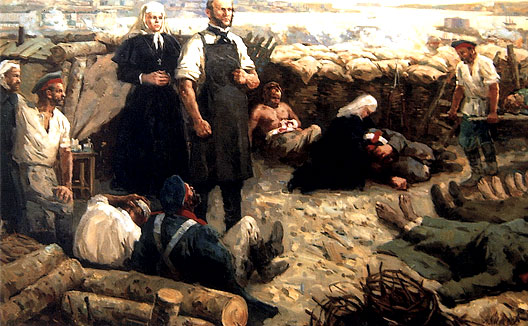 A war is a traumatic epidemic. The painting of A. Sidorov.

The years of the Great Patriotic War confirmed the importance and actuality of the ideas proclaimed by Pirogov.
His doctrine about the unity of administration and special medical help passed the hard examination in the conditions of war and at the period of piece.
The important principle of health protection is the notification of disease.